TOUR OF HONOR FALL BANQUET
September 16, 2017 - Cripple Creek, Colorado
Win a trophy? Get it at the Banquet!
Group rides on some of the best roads in the country, motorcycle demonstrations, and an awesome banquet dinner. Perhaps you heard about past events, you won't want to miss this one! An evening of fun with fellow riders, state sponsors, organizers, prizes, awards, trophies, and presentations.
The beautiful Double Eagle Hotel and Casino is reserving a block of rooms, including breakfast, starting at $89 per night. Reserve your own room through the hotel, using the information provided in your confirmation email. If you need to cancel, please try to transfer to another rider on the TOH forum banquet thread rather than give it back to the hotel.
Banquet: $50pp for riders and guests. PLEASE REGISTER EARLY AS SPACE IS LIMITED. Cost of banquet is non-refundable but you may transfer to another rider if you can't make it, otherwise it goes toward the fun of the evening. For questions, contact Cynthia Brooks at [javascript protected email address].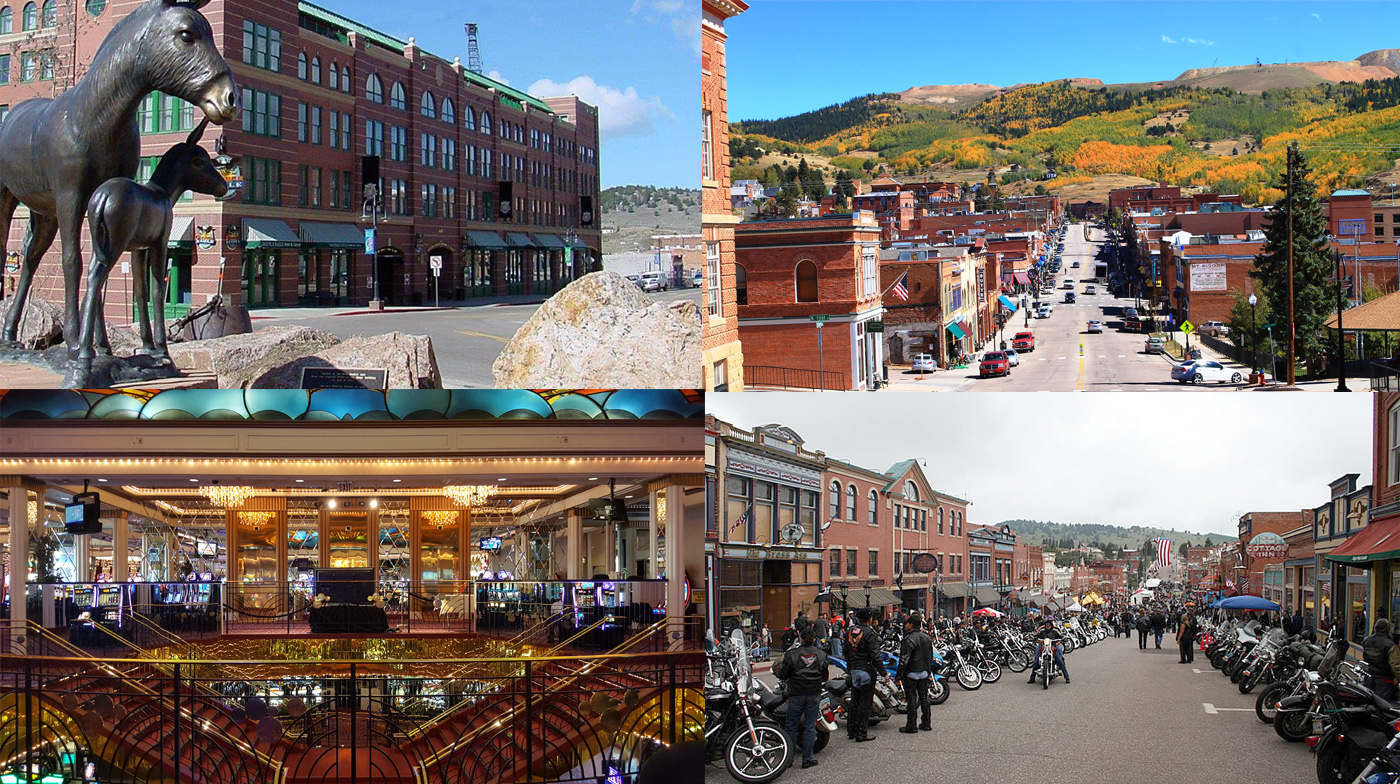 ITINERARY (subject to change, all events OPTIONAL)
Thursday, September 14, 2017
4:00PM Hotel check-in
6:00PM No-host Happy Hour meet and greet fellow riders, always a fun time
Friday, September 15, 2017
9:00AM KSU - Ride to Colorado Springs
10:00AM U.S. Air Force Academy Visitors Center and Honor Court
12:30PM No-host lunch at The Airplane Restaurant
2:00PM KSU - Ride to CO4-Fountain
3:00PM KSU - Ride to Pueblo's Medal of Honor Plaza
6:30PM No-host dinner meet and greet, more fun stuff

Saturday, September 16, 2017
10:00AM Annual Mt. Pisgah Cemetery Tour, $10pp
11:00AM Outlaws and Lawmen Museum, $3pp
1:00PM Picking Up a Dropped Motorcycle demonstration (always entertaining)
2:00PM KSU - Meet at CO3-Cripple Creek
4:00PM No-host bar and meeting fellow riders
5:00PM Banquet check-in
6:00-10:00PM Dinner, presentations, door prizes, awards, trophies
Besides the NINE old west casinos in Cripple Creek (pop. 1,200), there are PLENTY of things to see and do in the area, including:
Take a ride on the Cripple Creek and Victor Narrow Gauge Railroad
Tour the famous Mollie Kathleen Gold Mine
Visit the Cripple Creek Heritage Center and/or Cripple Creek District Museum
Ride to Royal Gorge Bridge and Amusement Park (1 hour from Cripple Creek)
Get high on the top of 14,115' Pike's Peak (1.5 hours from Cripple Creek)
9/13 - Medal of Honor Autograph Session at MOH Convention, Pueblo
9/14 - Gary Sinise and the Lt. Dan Band Special Concert, Pueblo

DOOR PRIZE DONORS AND BANQUET SPONSORS (come back for additions):
Titanium Level ($300-499 in donated prizes):
Viking Bags (tank bag, two premium tail bags)
Chris and Mary Ann Mezzapelle ("thin blue line" flag, like new HD FXRG riding suit size XL, Long Distance Award: U.S. flag flown on a fighter mission

Magnesium Level ($100-299 in donated prizes):
Palo Alto Firefighters Pepper Sauce
Liberty Sportswear and Mark Scott (hats)
Willie's Harley Parts (Battery Tender Junior, Kuryakyn tank bag)
Motorcycle House (vest, XL)
Steve and Cynthia Brooks (Ken Burns "The War" book and dvd set, framed US Constitution, like new Alpinestars women's riding/casual sz8 boots, "Higher Calling" books, various others)
Glenn and Betty Copeland (Hydro Flask hydration systems, portable battery packs)
Abby Clabough (FirstGear HT women's overpants, new with tags, size 12)
Jerry and Kathy Jones (Kuryakyn motorcycle luggage)
Riders Kyle Conley, Glenn Copeland, Mark Kratz, Alexander Schmidt Obermoller, Brian Thorn (custom wall plaque)

Billet Level ($25-99 in donated prizes):
Cirino's Restaurant, Grass Valley, CA (bloody mary mix)
Fire Brothers 911 (gift bag)
Knee Deep Brewing Co. (gift basket)